Prosciutto di Parma PDO - 30 Months - Whole - Boneless (7.4 Kg. / 16.3 Lbs.)
🏆 Awards: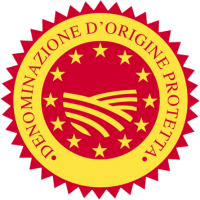 👨‍🌾 Producer: Bedogni Egidio
⚖️ Containing: ±7.4 Kg. / 16.3 Lbs.
📦 Vacuum Packed: Yes
⏱️ Shelf Life: : 5 Months
✈️ Shipping: Europe
1 x Prosciutto di Parma PDO - 30 Months - Whole - Boneless - 7.4 Kg. / 16.3 Lbs.
More information about the product
Rated
4.8
/5 Based on
16
customer reviews
Spedizione con i migliori corrieri

| | Standard | Express |
| --- | --- | --- |
| Italia | Non Disponibile | 1/2 Giorni lavorativi |
| U.E. | 3/5 Giorni lavorativi | 1/3 Giorni lavorativi |
| Altri Paesi | 5/7 Giorni lavorativi | 2/4 Giorni lavorativi |
The Bedogni prosciuttificio, that is the factory where hams are produced, was founded in Langhirano, in the province of Parma, in 1956. In this area the combination of climate, air and humidity form a microclimate that creates the unique conditions for the ageing of ham and great traditional cured meats. The Bedogni company is located right next to the Parma stream, and turns its gaze towards the Tuscan-Emilian Apennines. The famous sea wind blows from the Tyrrhenian Sea and enters the large rooms dedicated to the ageing of hams, where the butchers work with passion and commitment, following ancient and precious traditions. ParmaShop chooses only the best of haute charcuterie, to bring a unique experience to your tables.
Prosciutto di Parma Riserva Rara 30 months can be enjoyed only after 30 months and hard work.
The Riserva Rara selection is created only with the best meat from pigs reared in the Po Valley. No preservatives or additives are used and the result is a tasty and completely natural product, for which it is worth waiting for.
You can recognize a real Prosciutto di Parma PDO thanks to the fire brand representing the five-pointed Ducal crown, symbol of our territory and guarantee of the quality of the protected designation of origin.
Remove part of the rind with a sharp knife. We suggest not removing all the fat, because it helps to preserve the unique flavour. The slices must be thin (thickness of a sheet of paper).
We advise you to taste Prosciutto di Parma PDO on fresh bread, to completely enjoy its flavour, even if it matches perfectly with everything: with a few flakes of Parmigiano Reggiano or with mozzarella; it can also be combined with exotic fruit, or used as a tasty touch in more complex recipes.
The wines of our territory, Lambrusco in particular, enhance its flavour.
How to store it: the product vacuum packed can be stored until the best before date in the package. Once opened, the product must absolutely be stored in the refrigerator, at a temperature between + 4 ° C and + 8 ° C. For a perfect storage, we suggest to lightly oil the cut part, then cover it with a plastic film for food.
Organoleptic properties:
Appearance: very slightly moist meat
Colour: bright red in the lean part (with traces of fat and tyrosine); white in the fat part
Smell: hint of toasted and a slight smell of salt
Taste: balanced, sweet
Aged: 30 months
Ingredients: pork and sea salt; gluten and lactose free
Allergens: none
Preservatives: none
Calories per 100 gr: about 267 kcal
Customers who bought this product also bought:
Because our products are appreciated
Parma, Unesco city for gastronomy, is the epicenter of the Italian Food Valley
The best PDO and PGI products carefully selected from the best producers
Roberta and Chiara always available for all your requests
Packs prepared with care in food packaging and shipping with the best couriers