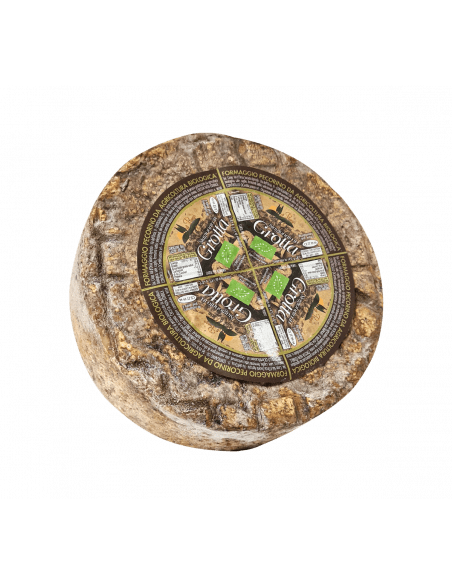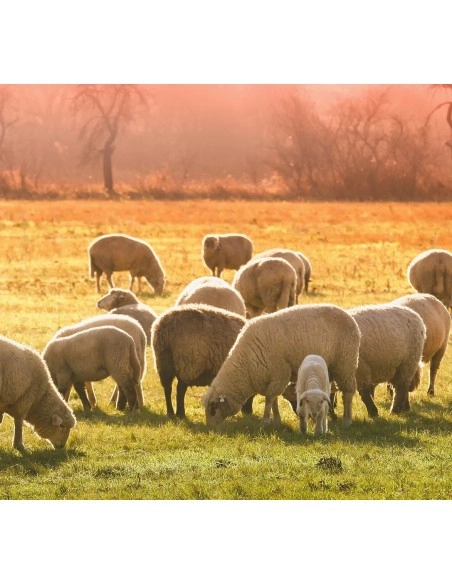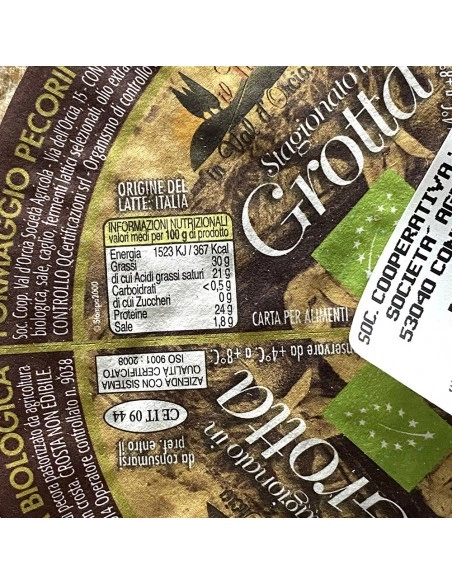 Pecorino - Organic - Aged Sheep's Cheese in Cave - Whole (1.7 Kg. / 3.75 Lbs.)
🏆 Awards: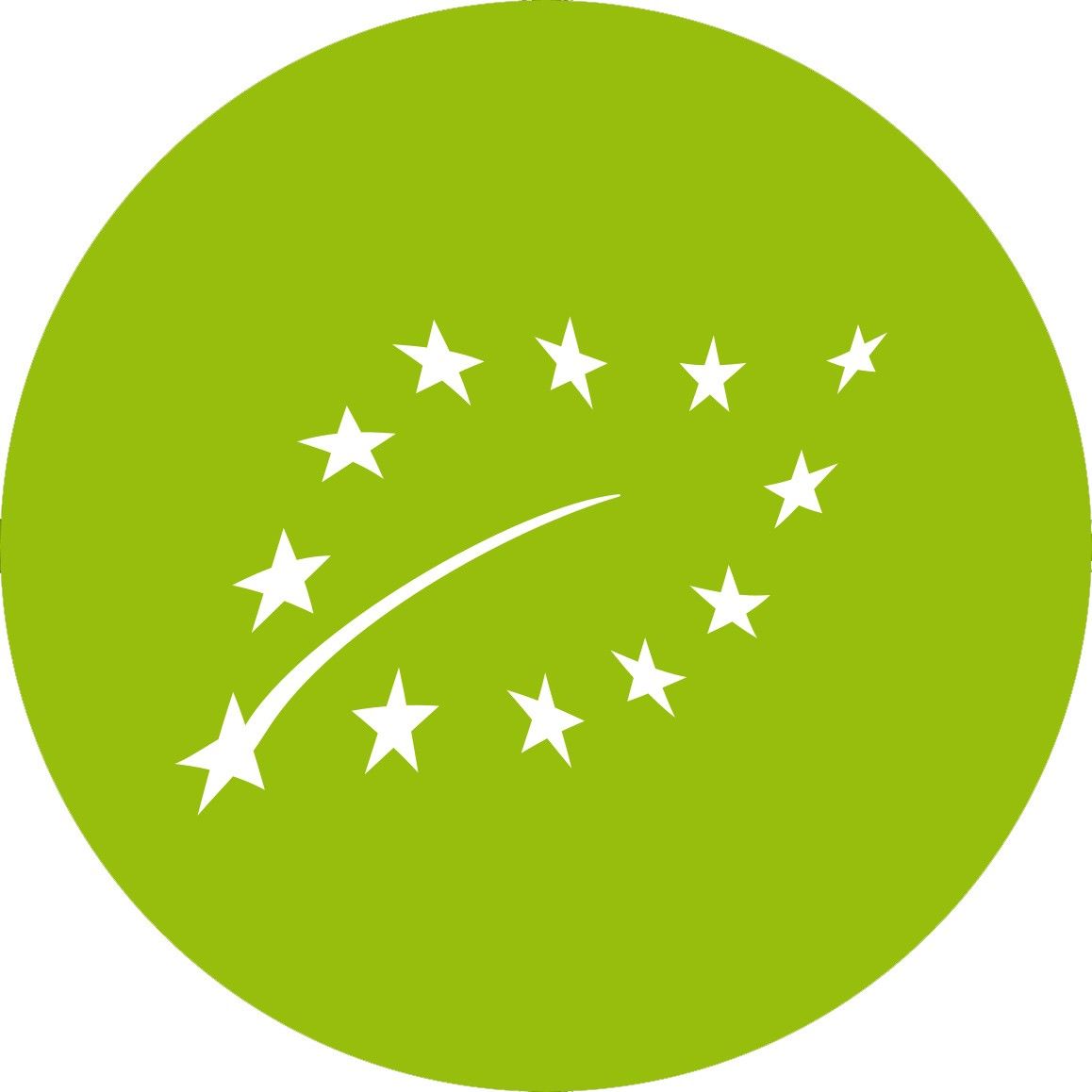 👨‍🌾 Producer: Caseificio Val d'Orcia
⚖️ Containing: 1.7 Kg. / 3.75 Lbs.
📦 Vacuum Packed: No
⏱️ Shelf Life: 3 Months
✈️ Shipping: Worldwide
More information about the product
Spedizione con i migliori corrieri

| | Standard | Express |
| --- | --- | --- |
| Italia | Non Disponibile | 1/2 Giorni lavorativi |
| U.E. | 3/5 Giorni lavorativi | 1/3 Giorni lavorativi |
| Altri Paesi | 5/7 Giorni lavorativi | 2/4 Giorni lavorativi |
The origins of Pecorino date back to the pastoral activity of the Etruscans and Romans, who improved the art of cheese making. At the time, in fact, they needed to preserve milk-based foods, with a high nutritional value. They used natural caves, where the temperature is constantly low.
The ageing process of cheeses carried out in limestone caves is thus a technique developed in that period, especially in the areas of central Italy.
This ancient method is still used today, so it is still possible to find back the ancient flavour of tradition: the cave's microclimate allows the microorganisms naturally present in the cheese to ripen Pecorino. Also, cave-aged cheeses are far from sources of light, so they mature in a very humid environment.
This is the reason why on the crust we can see a thin layer of noble mol
ds which, in addition to protecting the cheeses from external pathogens, affect the Pecorino, making its flavour intense and unique.
The special taste of an aged Pecorino is added to the great value and quality of a completely organic product. This cheese is made In Tuscany, where the product is left to mature for about 60-90 days. The wheels are turned periodically and the crust smeared with extra virgin olive oil. This technique allows to give consistency and character to the crust and above all to make it waterproof.
It is highly suggested to slice the organic Pecorino or cut it in flakes; enjoy it with acacia honey, fig or pear jam or a compote of red onions and accompany it with a glass of red wine
How to store it: it can be stored at a temperature between +4° and +8 °, wrapped in paper for food.
Organoleptic properties:
Appearance: cylindrical shape
Colour: white paste and brown crust
Smell: strong, typical of the product
Taste: intense and slightly spicy
Density: soft paste
Ingredients: pasteurized sheep's milk, salt, rennet, native enzymes, extra virgin olive oil on the crust
Allergens: milk
Preservatives: none, non-edible crust
Calories per 100 gr:  367 kcal
Customers who bought this product also bought:
Because our products are appreciated
Parma, Unesco city for gastronomy, is the epicenter of the Italian Food Valley
The best PDO and PGI products carefully selected from the best producers
Roberta and Chiara always available for all your requests
Packs prepared with care in food packaging and shipping with the best couriers