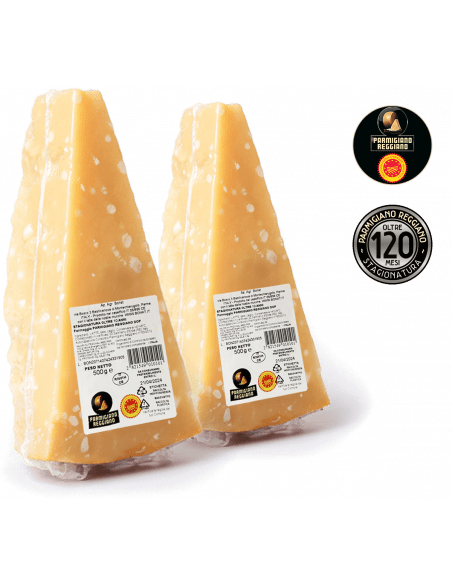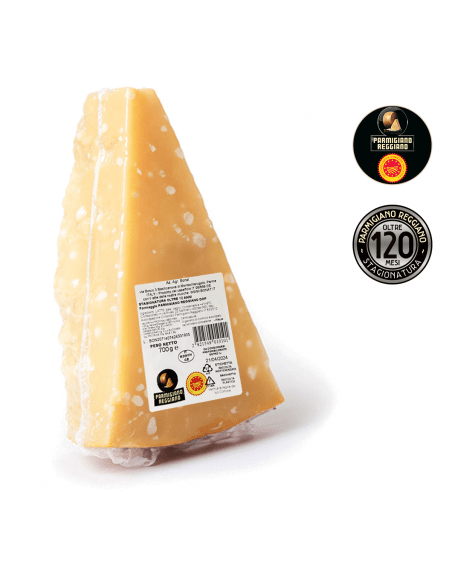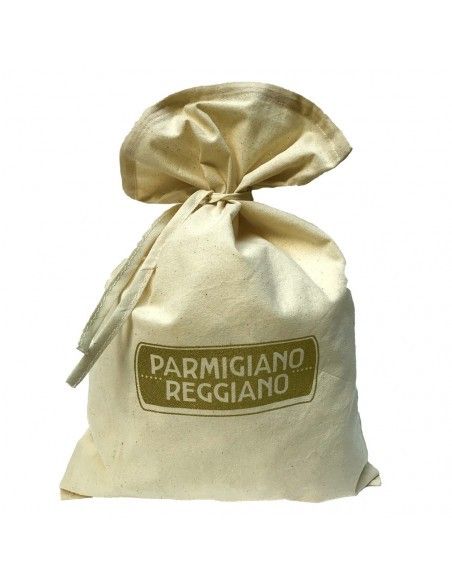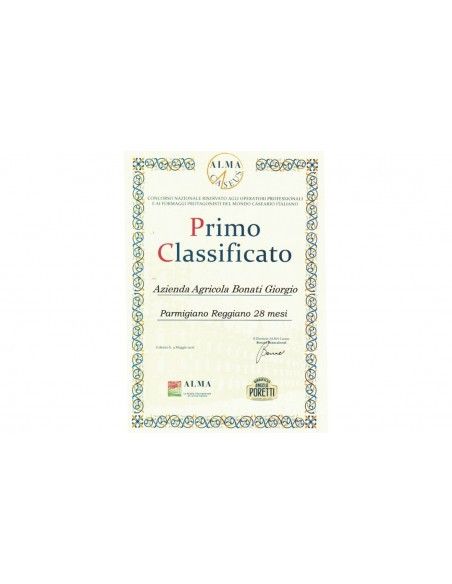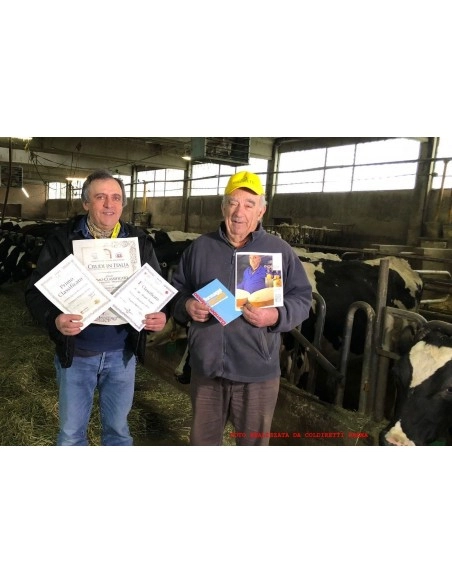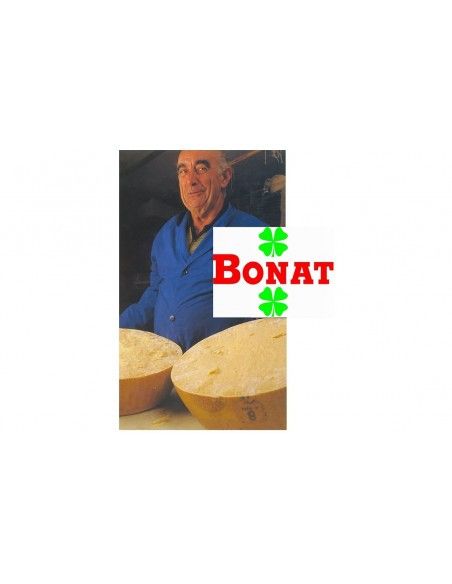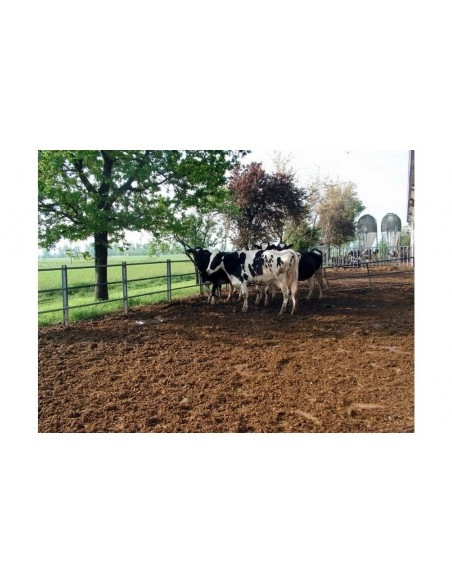 Parmigiano Reggiano PDO - Bonat - 10 Years
🏆 Awards: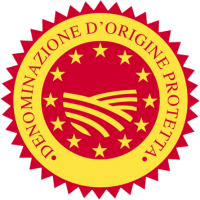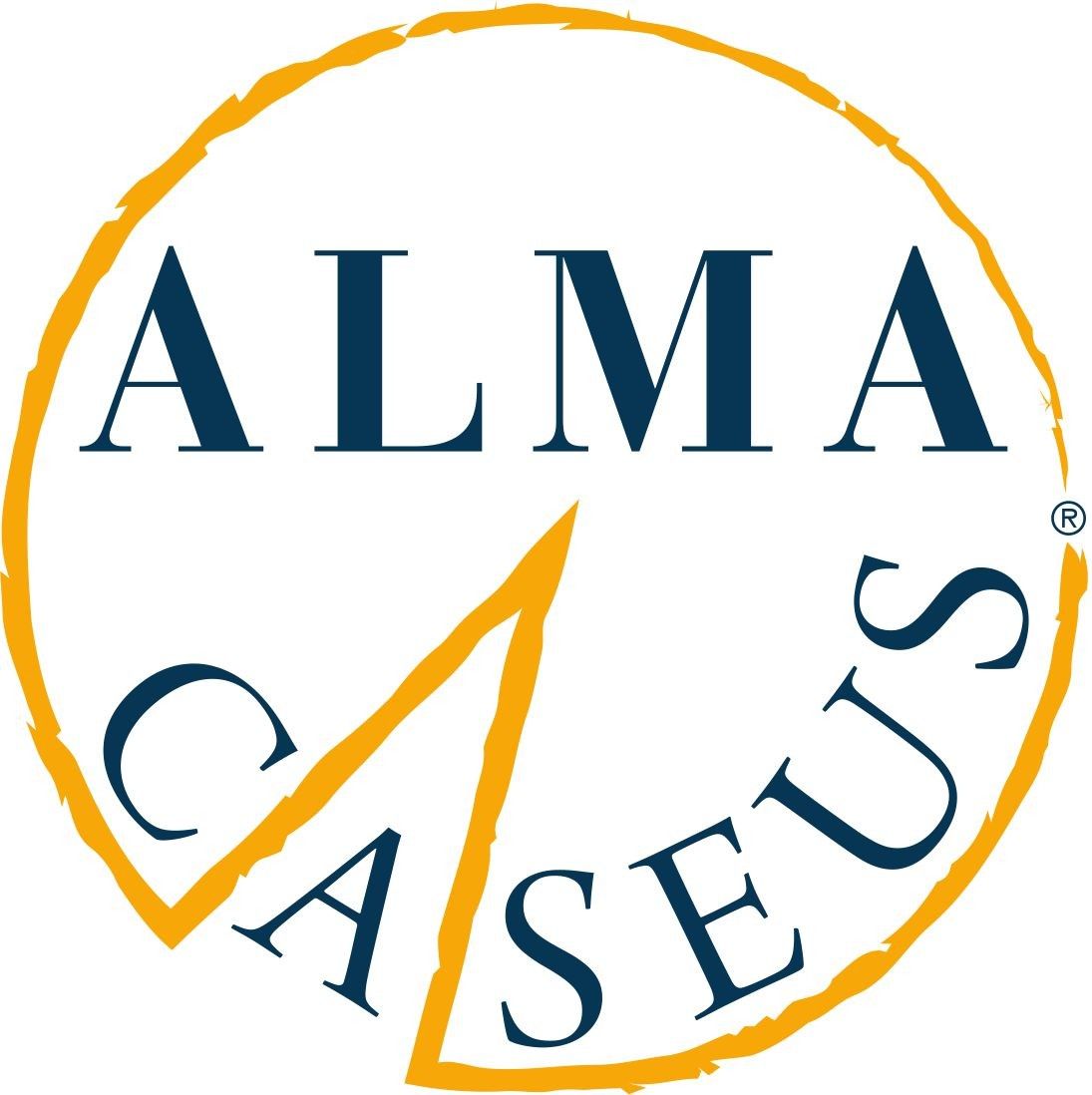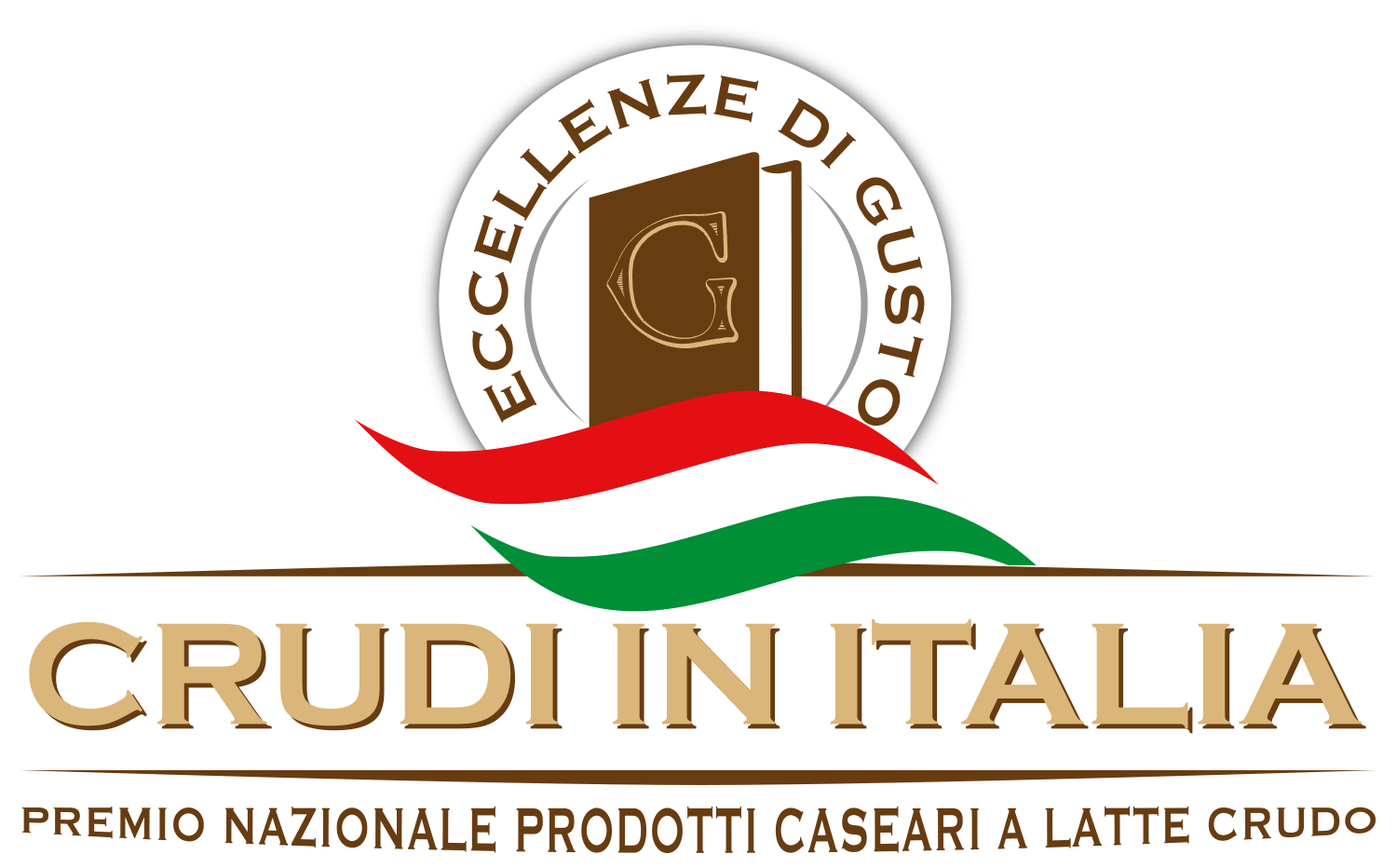 👨‍🌾 Producer: Azienda Agricola Bonat - Bonati Giorgio
📦 Vacuum Packed: Yes
⏱️ Shelf Life: 8/9 Months
✈️ Shipping: Worldwide
More information about the product
Spedizione con i migliori corrieri

| | Standard | Express |
| --- | --- | --- |
| Italia | Non Disponibile | 1/2 Giorni lavorativi |
| U.E. | 3/5 Giorni lavorativi | 1/3 Giorni lavorativi |
| Altri Paesi | 5/7 Giorni lavorativi | 2/4 Giorni lavorativi |
Welcome to the extraordinary world of Parmigiano Reggiano PDO aged for 10 years, expertly crafted by Azienda Agricola Bonat. This cheese represents the pinnacle of cheesemaking artistry, with a history of passion and dedication.
🧀 The Decade of Excellence 🧀
The secret to this Parmigiano Reggiano lies in its lengthy aging process. Azienda Agricola Bonat starts by selecting only the finest milk from their cows, primarily fed on century-old stable meadow hay containing herbs and essences now rare and unavailable in more recent pastures. The richness of this hay imparts exclusive and unique aromas to the milk and hence the cheese. 10 years of aging allow this cheese to develop a unique and complex character. The result? A deep and intense flavor, with hints of toasted nuts and a subtle caramel aftertaste.
🌿 A Journey into the Flavors of Emilia-Romagna 🌿
This is much more than cheese: it's a culinary journey through Emilia-Romagna. Its versatility in the kitchen makes it the ideal ingredient to elevate any dish.
🇮🇹 Italian PDO Excellence 🇮🇹
This Parmigiano Reggiano is a PDO, Protected Designation of Origin, guaranteeing its authenticity and quality. Azienda Agricola Bonat keeps the Italian tradition alive, strictly adhering to the highest standards. Each package of Parmigiano Reggiano PDO 10 Years is a tribute to Italian craftsmanship and a love for quality food.
🎁 The Perfect Gift for Food Enthusiasts 🎁
If you're looking for a memorable gift for food enthusiasts, look no further. This Parmigiano Reggiano is an impeccable choice that will be appreciated for a long time. Give the gift of Italian gastronomic art.
Discover Azienda Agricola Bonat's Parmigiano Reggiano PDO 10 Years today and treat yourself to an authentic and unforgettable taste experience. Perfection has a flavor, and it's Italian.
For its superb taste, the Parmigiano Reggiano PDO Bonat is also appreciated and selected by the world's finest chefs and restaurants. Here are some examples:
ENOTECA PINCHIORRI – Florence (Italy)
LE COQUE D'OR – Tokyo (Japan)
FOUR SEASONS - Doha (Qatar)
MURRAY'S CHEESE - New York (USA)
THE WESTIN - Beijing (China)
LANESBOROUGH MANAGEMENT HOTEL – London (United Kingdom)
FOUR SEASON - Las Vegas (USA)
ENOTECA CONSONNI – Milan (Italy)
Restaurant MET – Venice (Italy)
This Parmigiano Reggiano is a culinary delight with endless possibilities. Enjoy it with a drizzle of honey or balsamic vinegar, shaved on a cheese board, or paired with fruits and structured wines for a gourmet experience. Its complexity of flavor and caramel note make it the perfect companion for any dish. Experiment and discover new ways to delight your palate with this excellence.
How to Store: Parmigiano Reggiano, when purchased in portions obtained directly from cutting whole forms, should be kept wrapped in food wrap and stored in the lower part of the home refrigerator, at a temperature between +4°C/+8°C. It is necessary to keep the surface of the rind clean to prevent mold formation.
Aging: 120 Months
Organoleptic Properties:
Appearance: Very granular, with visible traces of tyrosine crystals.
Color: Intense yellow, tending towards sandy color.
Aroma: Enveloping and inviting with toasted and caramelized notes.
Flavor: Toasted nuts and caramel.
Ingredients: Cow's milk, salt, and rennet.
Allergens: Milk and derivatives.
Preservatives: None.
Calories per 100 gr.: 402 kcal.
Customers who bought this product also bought:
Because our products are appreciated
Parma, Unesco city for gastronomy, is the epicenter of the Italian Food Valley
The best PDO and PGI products carefully selected from the best producers
Roberta and Chiara always available for all your requests
Packs prepared with care in food packaging and shipping with the best couriers