Prosciutto di Parma PDO - 16 Months - Piece
🏆 Awards: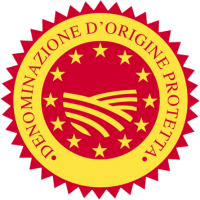 👨‍🌾 Producer: Salumificio Cav. Umberto Boschi
📦 Vacuum Packed: Yes
⏱️ Shelf Life: : 5 Months
✈️ Shipping: Europe
The upper or lower Piece of Ham will be sent indifferently.
More information about the product
Rated
4.6
/5 Based on
125
customer reviews
Spedizione con i migliori corrieri

| | Standard | Express |
| --- | --- | --- |
| Italia | Non Disponibile | 1/2 Giorni lavorativi |
| U.E. | 3/5 Giorni lavorativi | 1/3 Giorni lavorativi |
| Altri Paesi | 5/7 Giorni lavorativi | 2/4 Giorni lavorativi |
The piece of Prosciutto di Parma PDO is the smallest size of our selection, chosen by ParmaShop for families, as it is easy to store and can be consumed in a short time.
Prosciutto di Parma PDO is a product of excellence of our territory, known throughout the world, though it is made with a few and simple ingredients: selected pork legs, sea salt and the climate of the Parma hills. Ham factories are built and designed precisely to have large windows which let in the sea wind.
The term piece implies different cuts, and they are all precious to us. Traditionally, there are three cuts: falsa pera (false pear), pera o cuore (pear or heart) and gambetto (leg). 
The false pear is the most external side: it is drier, less humid and particularly suitable for those who have smaller slicers. In the final part of this slice there is a small stone-shaped bone, useful for preventing air from penetrating inside, so it avoids the formation of moulds. The pear or heart is the cut that starts from the beginning of the ham and reaches the centre. The slice from this part is moister. The gambetto or leg, is the most underrated cut, as it takes most of the pork's leg. In fact, it is the sweetest, moistest and most delicate part of the animal.
Prosciutto di Parma, the sweet one, is good in all its parts.
Remove part of the rind with a sharp knife. We suggest not removing all the fat, because it helps to preserve the unique flavour. The slices must be thin (thickness of a sheet of paper).
There are several ways to taste Parma ham: it is excellent to eat sliced, simply placed on a slice of fresh bread, or to complete tasty recipes of the Emilian tradition. You can visit our blog for some ideas.
Obviously, we recommend accompanying it with a wine from our selection, typical of the area: Lambrusco, Malvasia, or a Barbera from the Parma hills.
How to store it: the product vacuum packed can be stored until the best before date in the package. Once opened, the product must absolutely be stored in the refrigerator, at a temperature between + 4 ° C and + 8 ° C. For a perfect storage, we suggest to lightly oil the cut part, then cover it with a plastic film for food.
Organoleptic properties:
Appearance: slightly moist meat
Colour: bright red in the lean part (with traces of fat and tyrosine); white in the fat part;
Smell: hint of toasted and a slight smell of salt
Taste: balanced, between sweet and savoury
Aged: 18 months
Ingredients: pork and sea salt; gluten and lactose free
Allergens: none
Preservatives: none
Calories per 100 gr: about 267 kcal
Customers who bought this product also bought:
Because our products are appreciated
Parma, Unesco city for gastronomy, is the epicenter of the Italian Food Valley
The best PDO and PGI products carefully selected from the best producers
Roberta and Chiara always available for all your requests
Packs prepared with care in food packaging and shipping with the best couriers