Parmigiano Reggiano PDO - Mountain Product - 24 Months (1.35 Kg. / 3.0 Lbs.)
🏆 Awards: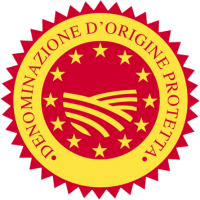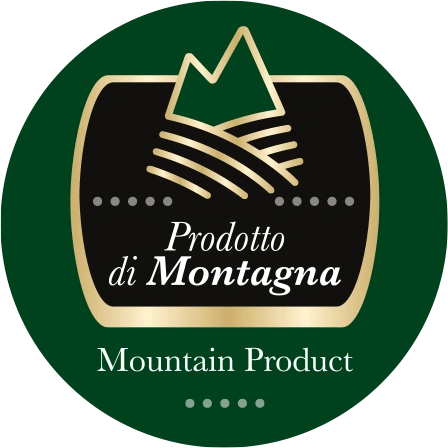 👨‍🌾 Producer: Caseificio Sociale Borgotaro
⚖️ Containing: 1.35 Kg. / 3.0 Lbs.
📦 Vacuum Packed: Yes
⏱️ Shelf Life: 4 Months
✈️ Shipping: Worldwide
More information about the product
Rated
4.7
/5 Based on
34
customer reviews
Spedizione con i migliori corrieri
| | Standard | Express |
| --- | --- | --- |
| Italia | Non Disponibile | 1/2 Giorni lavorativi |
| U.E. | 3/5 Giorni lavorativi | 1/3 Giorni lavorativi |
| Altri Paesi | 5/7 Giorni lavorativi | 2/4 Giorni lavorativi |
The Parmigiano Reggiano PDO from the mountains chosen by ParmaShop is produced by a dairy in Borgotaro, in the Parma Apennines.
The environment is uncontaminated and the cows can feed on special herbs and forages, so they are able to give the milk unique aromas and fragrances. 
Every evening the milk produced in the small farms of the area arrives to the dairy, where expert dairymen make about 22 wheels per day. These are then left to age in appropriate rooms for at least 2 years.
In fact, that of Parmigiano Reggiano is a long story: the ageing process is essential to give the Parmesan cheese its peculiar characteristics: mature and intense aromas and fragrances, as well as a high level of digestibility.
The Parmigiano Reggiano PDO from the mountain has to be eaten alone: it is excellent  on a plate of charcuterie, accompanied by jams, mustard, honey, walnuts or a few drops of Traditional Balsamic Vinegar. It can also be used for the preparation of fresh pasta fillings or main courses.
How to store it: Parmigiano Reggiano, shipped in portions obtained directly from cutting the whole wheel, once extracted from the vacuum has to be kept wrapped in cling film and placed in the lower area of the domestic refrigerator, at a temperature between + 4 ° / + 8° C. The surface of the rind has to be kept clean in order to avoid the creation of mould.
Aged: 24 months
Organoleptic properties:
Appearance: slightly grainy, with traces of tyrosine
Colour: straw yellow
Smell: with an aromatic and intense smell
Taste: full flavour, sweet
Ingredients: cow's milk, salt and rennet
Allergens: milk and products thereof; free from lactose, additives and preservatives
Calories per 100 gr:  402 kcal
Customers who bought this product also bought:
Because our products are appreciated
Parma, Unesco city for gastronomy, is the epicenter of the Italian Food Valley
The best PDO and PGI products carefully selected from the best producers
Roberta and Chiara always available for all your requests
Packs prepared with care in food packaging and shipping with the best couriers