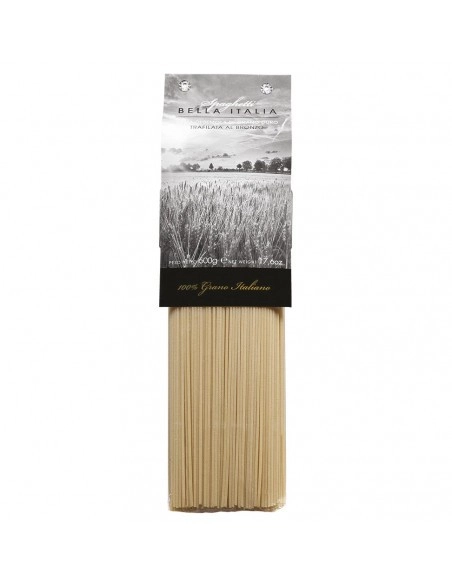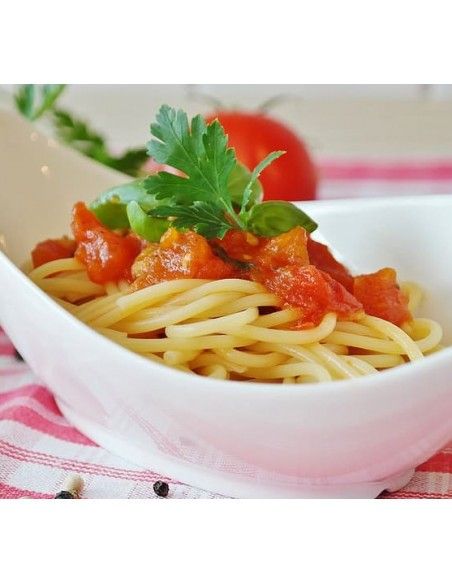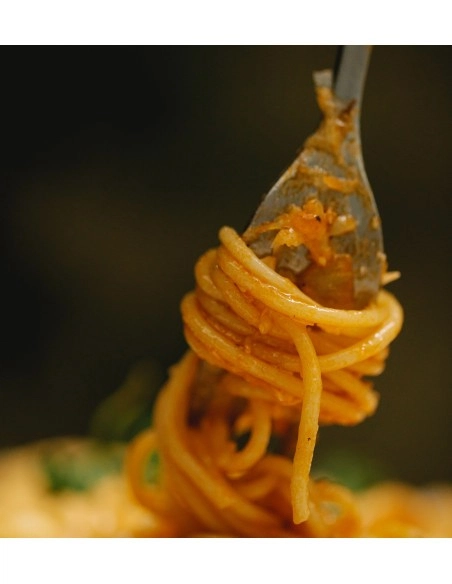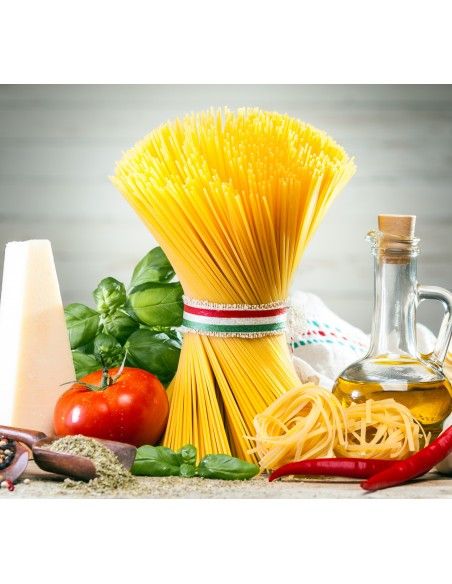 Spaghetti durum wheat semolina pasta
Producer: Antico Pastificio Umbro
Containing: 500 gr / 17.6 oz
Shelf Life: 2 years
Shipping: All the World
1 x Spaghetti durum wheat semolina pasta – 500 gr / 17.6 oz
More information about the product
Rated
5
/5 Based on
2
customer reviews
Spedizione con i migliori corrieri

| | Standard | Express |
| --- | --- | --- |
| Italia | Non Disponibile | 1/2 Giorni lavorativi |
| U.E. | 3/5 Giorni lavorativi | 1/3 Giorni lavorativi |
| Altri Paesi | 5/7 Giorni lavorativi | 2/4 Giorni lavorativi |
Spaghetti is a particular type of pasta with a long and thin shape, produced with durum wheat semolina and water. They were born in the West in the VI century. 
It was Marco Polo who, in the XII century, tried for the first time a dish of spaghetti with prawns called spahi, when he was returning from Catai. Marco Polo decided to get the recipe and to spread it as much as possible, once back in Venice
The original word spahi was then changed into the Italian form spaghi, so it became spaghetti in a very short time.
In Italy, spaghetti are prepared following different traditional recipes: you can often find this pasta with tomato sauce, a lot of grated Parmigiano Reggiano and fresh basil leaves, or with clams, seafood, cacio and pepper, garlic oil and chili pepper or the with traditional carbonara sauce.
How to store it: store it in a dry and cool place
Ingredients: durum wheat semolina
Allergens: it may contain traces of eggs, soy and squid ink
Preservatives: None
Calories per 100 gr: About 356 kcal
Format: 500 gr-pack of Spaghetti durum wheat semolina pasta
Customers who bought this product also bought:
Because our products are appreciated
Parma, Unesco city for gastronomy, is the epicenter of the Italian Food Valley
The best PDO and PGI products carefully selected from the best producers
Roberta and Chiara always available for all your requests
Packs prepared with care in food packaging and shipping with the best couriers