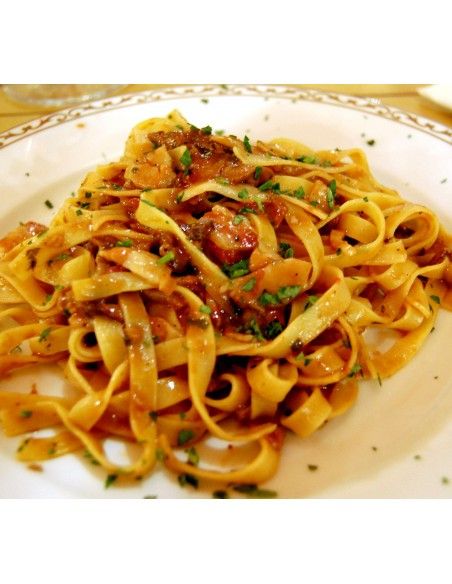 Producer: Riolfi Sapori 
Containing: 180 gr. / 6.34 oz
Shelf life: 2 years
Shipping: available worldwide, except Australia
1 x Porcini mushroom sauce - 180 gr
More information about the product
Rated
5
/5 Based on
1
customer reviews
Spedizione con i migliori corrieri

| | Standard | Express |
| --- | --- | --- |
| Italia | Non Disponibile | 1/2 Giorni lavorativi |
| U.E. | 3/5 Giorni lavorativi | 1/3 Giorni lavorativi |
| Altri Paesi | 5/7 Giorni lavorativi | 2/4 Giorni lavorativi |
The simplicity of Italian tomato sauce is combined with the aroma and taste of porcini mushrooms. Just a little extra virgin olive oil, 
onion, garlic, salt and sugar to balance the acidity are added to the sauce, which remains simple but delicious. It is ready to use, just to be heated.
The porcini mushroom sauce is a ready-to-use sauce, only to be heated, therefore ideal for simple and quick recipes: it can be used to quickly dress first courses, in particular fresh egg pasta and risotto, or even dishes with meat such as escalopes with mushrooms. If you have some time available, you can also use it to test more complex recipes, such as savoury pies, timbales and gourmet pies.
How to store it: : store at room temperature, away from heat sources. After opening, keep refrigerated and use within 3 days.
Organoleptic properties:
Appearance: medium-bodied sauce with chopped porcini mushrooms
Colour: bright and bright red
Smell: of porcini mushrooms
Taste: intense and balanced
Density: medium-full-bodied
Ingredients: 70% Italian tomato, 15% porcini mushrooms (Boletus, Edulis and related group), extra virgin olive oil, onions, sugar, salt, garlic
Allergens: none
Preservatives: none
Calories per 100 gr: 104 kcal
Format: 180 gr-glass jar designed by Giorgio and Mauro Riolfi, containing porcini mushroom sauce
Customers who bought this product also bought:
Because our products are appreciated
Parma, Unesco city for gastronomy, is the epicenter of the Italian Food Valley
The best PDO and PGI products carefully selected from the best producers
Roberta and Chiara always available for all your requests
Packs prepared with care in food packaging and shipping with the best couriers