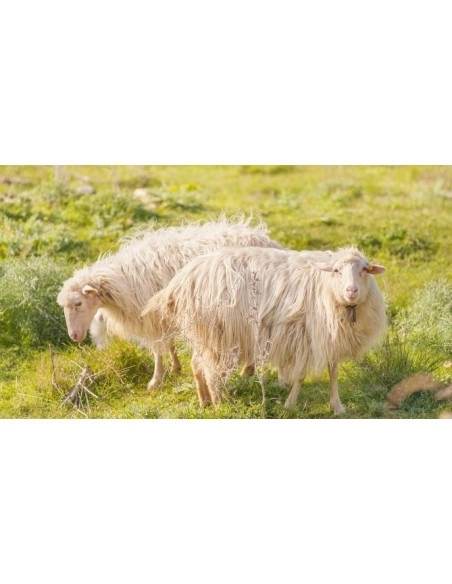 Fiore Sardo PDO - Aged Sheep Cheese
🏆 Awards: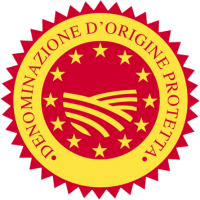 👨‍🌾 Producer: SEPI Formaggi
📦 Vacuum Packed: Yes
⏱️ Shelf Life: 4 Months
✈️ Shipping: Worldwide
More information about the product
Spedizione con i migliori corrieri

| | Standard | Express |
| --- | --- | --- |
| Italia | Non Disponibile | 1/2 Giorni lavorativi |
| U.E. | 3/5 Giorni lavorativi | 1/3 Giorni lavorativi |
| Altri Paesi | 5/7 Giorni lavorativi | 2/4 Giorni lavorativi |
📜 History and Tradition 📜
Dive into Sardinian tradition with the Fiore Sardo PDO, a cheese that tells the story and passion of a captivating island. Representing the oldest Pecorino of Sardinia, the Fiore Sardo dates back to the Bronze Age, a testament to time and artisanal craftsmanship.
🥛 Production Process 🥛
Each piece is the result of a meticulous production process: made from raw sheep's milk, it highlights the authenticity and genuine flavor of the territory.
⏳ Aging and Characteristics ⏳
Its aging, of at least 105 days, gives it a unique consistency and a distinctive character. As it matures, the paste becomes more compact and hard with a rich and flavorful aromatic profile.
🏷️ Certified Quality 🏷️
The DOP quality is certified by the Protection Consortium, with a unique label that traces each piece back to its original producer.
📦 Available Formats 📦
This dairy gem is available in two practical formats: half a piece weighing 1.8 Kg and a quarter piece weighing around 900 Gr. Each piece is a fragment of Sardinia, ready to win over palates around the world.
The Fiore Sardo PDO is perfect as a meal's conclusion or on a cheese board. Its aromatic richness is enhanced with sweet pairings like fig jam, persimmons, or white grapes. Serve it with croutons or homemade bread for a contrast in textures. The ideal wine? A Cannonau of Sardinia, whose fruity notes will complement the cheese's flavor. Remember to take it out of the fridge 30 minutes before serving to fully appreciate all its nuances. Enjoy your tasting!
How to store: Keep at a temperature between +4°C and +8°C, wrapped in food paper.
Organoleptic properties:
Appearance: Smooth crust with a slightly grainy interior.
Color: White or slightly straw-colored interior.
Scent: Aromatic, with toasted and slightly smoked notes.
Taste: Flavorful, Slightly Spicy, with varying intensity depending on the aging.
Ingredients: Raw whole sheep's milk, Salt, Sardinian lamb rennet paste.
Allergens: Milk and derivatives.
Preservatives: None.
Calories per 100 gr.: 410 kcal.
Customers who bought this product also bought:
Because our products are appreciated
Parma, Unesco city for gastronomy, is the epicenter of the Italian Food Valley
The best PDO and PGI products carefully selected from the best producers
Roberta and Chiara always available for all your requests
Packs prepared with care in food packaging and shipping with the best couriers