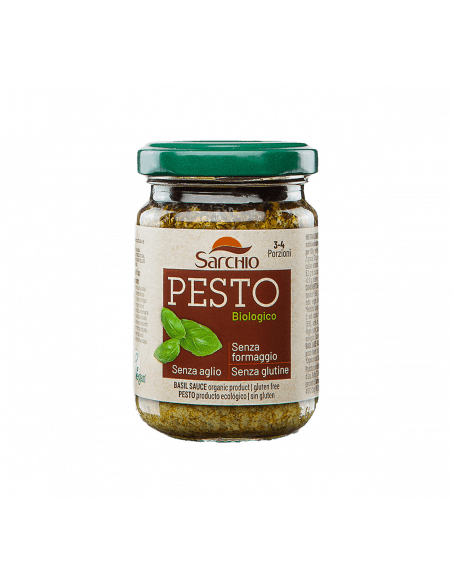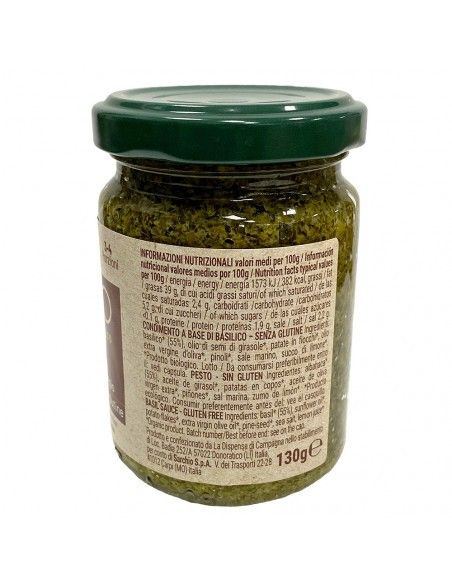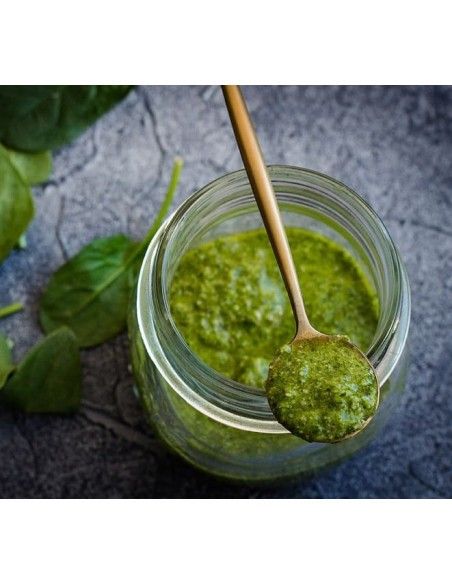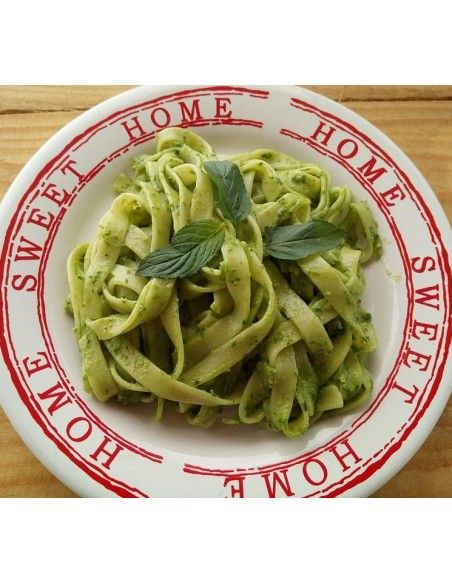 Pesto sauce from organic farming jar 130 gr / 4.60 fl.oz
Producer: Sarchio
Shelf life: 3 years
Shipping: available worldwide, except in Australia
jar 130 gr
More information about the product
Rated
4.9
/5 Based on
7
customer reviews
Spedizione con i migliori corrieri

| | Standard | Express |
| --- | --- | --- |
| Italia | Non Disponibile | 1/2 Giorni lavorativi |
| U.E. | 3/5 Giorni lavorativi | 1/3 Giorni lavorativi |
| Altri Paesi | 5/7 Giorni lavorativi | 2/4 Giorni lavorativi |
Prepared with fresh organic basil harvested in the appropriate period, this sauce is made in its lightest version, that is without garlic and cheese. It is perfect for first courses or as a tasty ingredient to dress summer salads.
The processing techniques and the use of carefully selected raw materials make the products of the BIO line valuable, healthy and genuine.
Apart from using it to dress pasta, this ingredient can be used in many other recipes: you can use your imagination to flavour soups, create tasty sandwiches or toasted bread; it can also be used to replace the ragù for lasagne. 
Ingredients: Basil (55%), sunflower oil, potato flakes, extra virgin olive oil, pine nuts, sea salt, lemon juice
​Without: gluten-free, cheese, garlic
Allergens: none
Calories per 100 gr: 382 kcal
Format: 130 gr-jar of Organic Pesto Sarchio
Customers who bought this product also bought:
Because our products are appreciated
Parma, Unesco city for gastronomy, is the epicenter of the Italian Food Valley
The best PDO and PGI products carefully selected from the best producers
Roberta and Chiara always available for all your requests
Packs prepared with care in food packaging and shipping with the best couriers