Prosciutto di Parma PDO - 24 Months - Whole - Boneless (8.5 Kg. / 18.74 Lbs.)
🏆 Awards: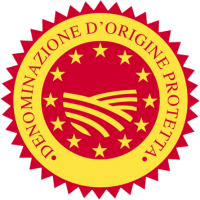 👨‍🌾 Producer: Salumificio Cav. Umberto Boschi
⚖️ Containing: ±8.5 Kg. / 18.74 Lbs.
📦 Vacuum Packed: Yes
⏱️ Shelf Life: : 5 Months
✈️ Shipping: Europe
More information about the product
Rated
5
/5 Based on
25
customer reviews
Spedizione con i migliori corrieri

| | Standard | Express |
| --- | --- | --- |
| Italia | Non Disponibile | 1/2 Giorni lavorativi |
| U.E. | 3/5 Giorni lavorativi | 1/3 Giorni lavorativi |
| Altri Paesi | 5/7 Giorni lavorativi | 2/4 Giorni lavorativi |
Ham is one of the oldest cured meats, and Parma ham is certainly the most famous. Cavalier Umberto Boschi, that guards ancient family traditions, continues to produce its products by hand. The exclusive line of Cantina di Umberto e Rosa 1922 includes hams produced exclusively with selected thights. In addition to this, the secret is the climate of  Langhirano, the piedmont area of production. 
When cut, the colour is halfway between pink and red, with parts of white fat, which guarantees its softness. Its taste is delicate and sweet, and this is the main feature of this product.
The Parma Ham of the exclusive line of Cantina di Umberto e Rosa 1922, aged for a minimum of 24 months, has a unique sweetness.
Remove part of the rind with a sharp knife. We suggest not removing all the fat, because it helps to preserve the unique flavour. The slices must be thin (thickness of a sheet of paper).
Prosciutto di Parma can be used in many preparations, from the simple, quick and tasty mid-afternoon sandwich to the more elaborate and refined menus. In Parma, it is usually enjoyed with hot torta fritta, accompanied by typical local wines, such as Lambrusco, Malvasia, or a Lambrusco Rosè.
How to store it: the product vacuum packed can be stored until the best before date in the package. Once opened, the product must absolutely be stored in the refrigerator, at a temperature between + 4 ° C and + 8 ° C. For a perfect storage, we suggest to lightly oil the cut part, then cover it with a plastic film for food.
Organoleptic properties:
Appearance: slightly moist meat
Colour: bright red in the lean part (with traces of fat and tyrosine); white in the fat part
Smell: hint of toasted and a slight smell of salt
Taste: balanced, between sweet and savoury
Aged: 24 months
Ingredients: pork and sea salt; gluten and lactose free
Allergens: none
Preservatives: none
Calories per 100 gr: about 267 kcal
Customers who bought this product also bought:
Because our products are appreciated
Parma, Unesco city for gastronomy, is the epicenter of the Italian Food Valley
The best PDO and PGI products carefully selected from the best producers
Roberta and Chiara always available for all your requests
Packs prepared with care in food packaging and shipping with the best couriers