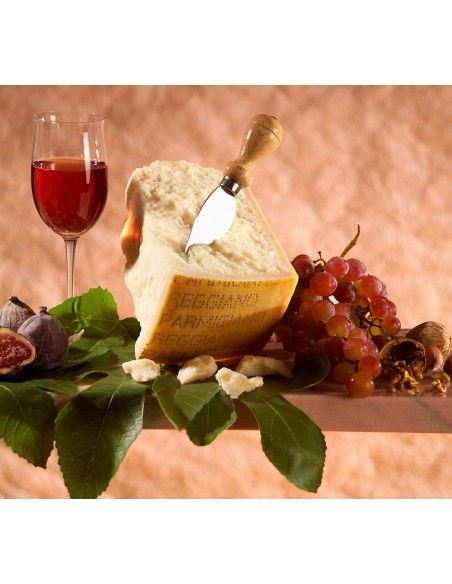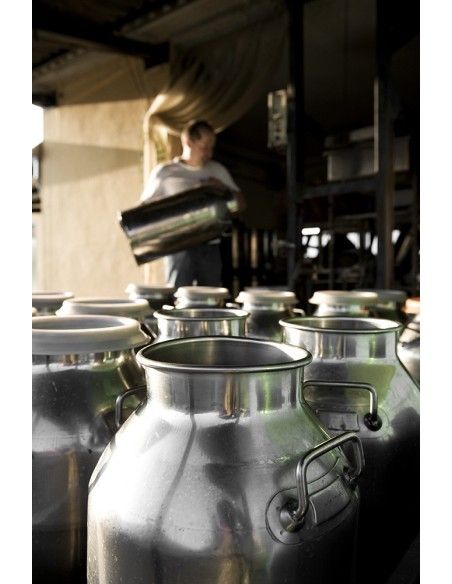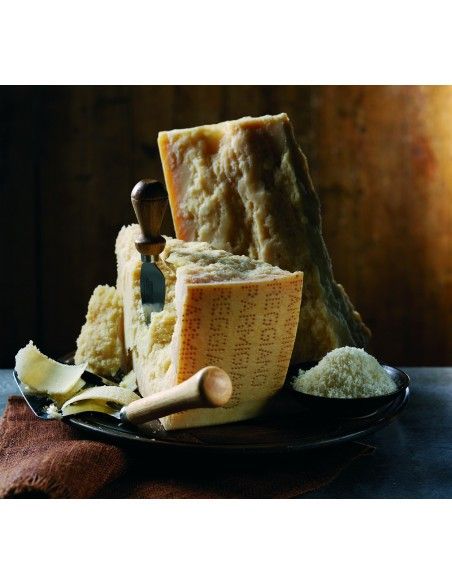 Parmigiano Reggiano PDO - From Hill - 36 Months (1.0 Kg. / 2.20 Lbs.)
🏆 Awards: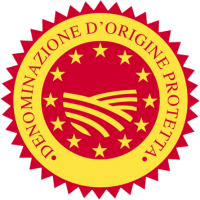 👨‍🌾 Producer: Azienda Agricola Saliceto
⚖️ Containing: 1 Kg. / 2.20 Lbs.
📦 Vacuum Packed: Yes
⏱️ Shelf Life: 8/9 Months
✈️ Shipping: Worldwide
More information about the product
Rated
4.9
/5 Based on
76
customer reviews
Spedizione con i migliori corrieri

| | Standard | Express |
| --- | --- | --- |
| Italia | Non Disponibile | 1/2 Giorni lavorativi |
| U.E. | 3/5 Giorni lavorativi | 1/3 Giorni lavorativi |
| Altri Paesi | 5/7 Giorni lavorativi | 2/4 Giorni lavorativi |
Parmigiano Reggiano PDO 36 months is produced in a dairy in the high hills of Parma: characterized by an intense aroma, it is grainy and crumbly, therefore also ideal to be grated. It is also suitable for those who are lactose intolerant as well as for children, due to its high digestibility.
It has an intense straw yellow colour, with numerous clearly visible tyrosine crystals which make it highly friable.
It smells of dried fruit and its taste is savoury and slightly spicy, with light notes of nutmeg.
Marked by the Consortium of Parmigiano Reggiano, it is a PDO product - that is Protected Designation of Origin. This means that this cheese is produced today as it was eight centuries ago, only with essential and genuine ingredients: the precious milk of the typical area, fire and rennet, following good ancient methods, the art and wisdom of the dairyman.
Thanks to its remarkable versatility, Parmigiano Reggiano is an essential ingredient of good Italian cuisine. It has always been used grated as the ideal condiment for pasta, rice and soups. However, Parmesan cheese is also excellent alone, accompanied by red wines with a high body and structure, or by sweet white wines and meditation wines. Try the combination with honey and with Traditional Balsamic Vinegar of Modena or Reggio Emilia.
How to store it: Parmigiano Reggiano, shipped in portions obtained directly from cutting the whole wheel, once extracted from the vacuum has to be kept wrapped in cling film and placed in the lower area of the domestic refrigerator, at a temperature between + 4 ° / + 8° C. The surface of the rind has to be kept clean in order to avoid the creation of mould.
Aged: 36 months
Organoleptic properties:
Appearance: quite grainy, with clearly visible tyrosine crystals
Colour: intense straw yellow
Smell: with an aromatic scent of dried fruit
Taste: full, savoury, slightly spicy, with notes of nutmeg
Ingredients: cow's milk, salt and rennet
Allergens: milk and products thereof; free from lactose, additives and preservatives
Preservatives:
Calories per 100 gr:  402 kcal
Customers who bought this product also bought:
Because our products are appreciated
Parma, Unesco city for gastronomy, is the epicenter of the Italian Food Valley
The best PDO and PGI products carefully selected from the best producers
Roberta and Chiara always available for all your requests
Packs prepared with care in food packaging and shipping with the best couriers